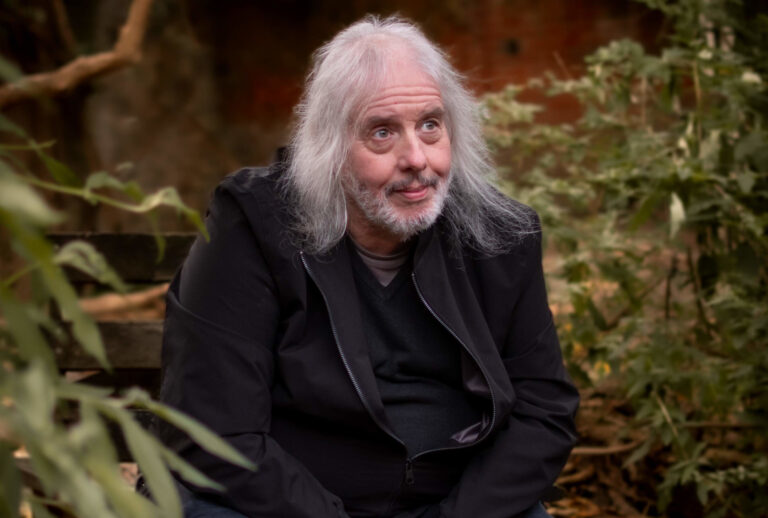 Beginn:

20.30 Uhr

Einlass:

19.00 Uhr

Preise:

VVK 19 € + Gebühr / AK 25 €

Tickets:

https://t1p.de/bwc1e
THE BEVIS FROND
"Farewell Tour 2024"
NEW ALBUM 'FOCUS ON NATURE' | FIRST EU TOUR SINCE 2016
"IN THESE SICK, SICK TIMES THE BEVIS FROND IS A GIFT FOR THE EARS, AND BALM FOR THE SOUL" DUSTED
"STILL MIXING POP, PUNK AND PSYCH TO GIDDY EFFECT." THE GUARDIAN
Following 2021's critically acclaimed 'Little Eden', The Bevis Frond return with new studio album Focus On Nature' set for release 1st March 2024 on Fire Records.
Seventy-five minutes of glorious melodies that span 60s  psych, English folk, Seattle art-punks The Wipers, the  buzzsaw pop of Dinosaur Jr and Hendrix-esque  explorations. There's always an element of playful Englishness to their music. Heavily influencing the likes of The Lemonheads, Teenage Fanclub, Elliot Smith, Pavement and Dinosaur Jr, The Bevis Frond deliver another exceptional offering to add to their huge canon.
'Focus On Nature' begins with a perceptive five-minute resume of the climate crisis 'Heat' with an assaulted scorching riff and incendiary solo. Holding our lives and times up for examination, from the band-on-the-run badinage of 'The Hug' and 'Here For The Other One'.
There's a mystical whimsy on 'Happy Wings' whilst  'Leb Off' is a dark vision of austerity in post War times against softly strummed psychedelia.
"Self-reflection is twinned with a rueful survey of the current state of the nation." Uncut
Songwriter Nick Saloman juxtaposes queueing to see  "shitty" bands in the rain with a study of Leonardo Da  Vinci's Vitruvian man, punctuating the proceedings  with deep melancholy on songs and themes that  stick with you till the wee small hours. There are sharp one-liners aplenty, and tongue-in-cheek observations, while the twin guitars of 'Mr. Fred's Disco' go modal, then play off  gainst each other on 'Big Black Sky'. And, of course, it all comes to a euphoric wah-wah-fueled string-bending climax on the closing 'Hung On A Wire'. That's what The Bevis Frond do.
Along the way there's real life war stories, gut butterflies for the inevitably of our future and the  devil's cocktails; The blurred reflection on 'A Mirror' is a gorgeous backwards guitar break.
Like its much-praised predecessor 'Little Eden', 'Focus On Nature' studies the world's weariness but fills out a bigger canvas; fast food and global warming, broken hearts and long gone nights out, everyday immortality and being God's gift all share space. It's like Townshend at his most thematic; Big Star in all their acoustic glory, perfectly balancing the punky garage rock combo who end up running on 'Empty' with Gilmour breaks that elevate it all to grandeur.
Currently in the final stages of production, Nick Saloman is also the subject of a new documentary film set for release in 2024. From the acclaimed Fire Films ('King Rocker', 'The Triumph and Tragedy of Martin Phillipps') and directors of 'The Ballad Of Shirley Collins', Fifth Column Films, 'Little Eden' tells the extraordinary story of the band with a soundtrack of explosive, transcendental and exquisite music drawn from their catalogue spanning four decades.
UK /EU TOUR 2024
11 April: Bloody Mary, Hondarribia, Spain
12 April: Sidecar, Barcelona, Spain
13 April: Würlitzer, Madrid, Spain
4 April: Cafe Antzokia, Bilbao, Spain
18 April: Het Groot Verzet, Antwerp, Belgium
19 April: Dingle Djangl, Antwerp, Belgium
20 April: Piano Bar, Dortmund, Germany
21 April: Roadburn Festival, Tilborg, Netherlands
22 April: Logo, Hamburg, Germany
23 April: Quasimodo, Berlin, Germany
24 April: Nachtleben, Frankfurt, Germany
25 April: Hirsch, Nuernberg, Germany
26 April: Backstage Club, Munich, Germany
27 April: Klangfabrik, Vienna, Austria
18 May: The Lexington, London, UK